Documents
Protecting Refugees in Asia (PRiA)
Protecting Refugees in Asia (PRiA) is a three-year initiative funded by the European Union's Civil Protection & Humanitarian Aid Operations department (ECHO) launched in mid-2021 to address protection risks and needs of refugees in Southeast Asia.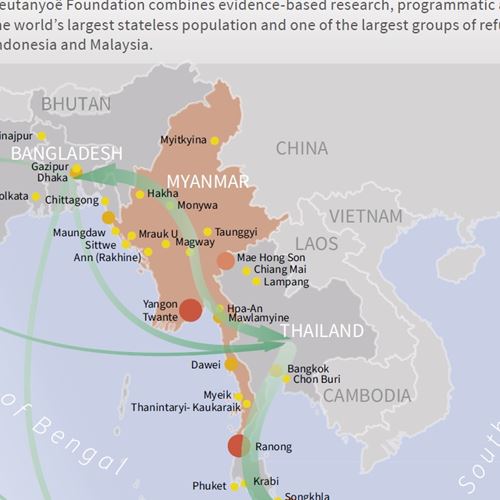 Read more about Protecting Refugees in Asia (PRiA)
The joint project of the Adventist Development & Relief Agency (ADRA), Asia Displacement Solutions Platform (ADSP), Danish Refugee Council (DRC), HOST International Malaysia, Jesuit Refugee Service (JRS) Indonesia, and the Mixed Migration Centre (MMC), combines evidence-based research, programmatic and advocacy expertise.
The aim is to inform integrated regional protection responses in support of refugees - including among others the Rohingya people as the world's largest stateless population and one of the largest groups of refugees in the region.
PRiA targets 65 local, 20 international, and 27 regional organisations with a particular focus on Thailand, Indonesia, Malaysia and more recently also India.
It is predominantly in this region that Rohingya are victims of a systematic lack of access to rights and legal protection and with limited prospects of durable solutions to their widespread displacement. The PRiA project furthermore looks at groups of other refugees and displaced people in this region.